Lake House Garden
Mere, Cheshire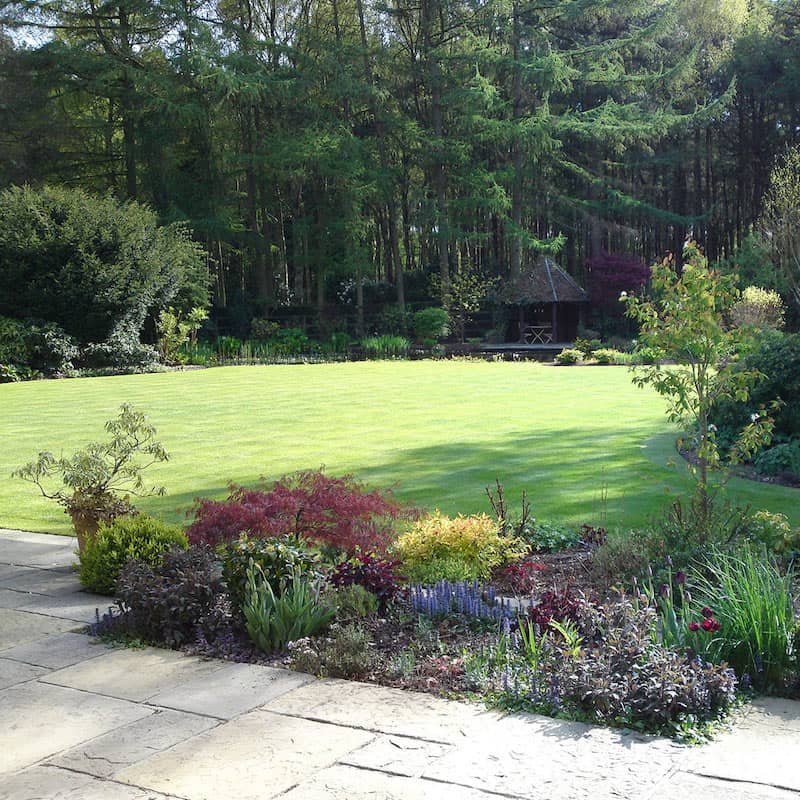 This beautiful country garden is set against the backdrop of mature coniferous woodland. Initially a hotch-potch of island beds and paddocks, the design aimed to simplify the plot and emphasise its stunning location.
The design is centred around an expanse of sweeping lawn surrounded by planting beds, with a large naturalistic pool set against the woodland boundary and the rustic 'Lake House' arbour as a focal point from the house and rear terrace.
A detailed planting plan was also prepared for this property in close co-operation with the Client to create a soft palette of foliage and flower colour throughout the seasons.